The Seven Goswami Temples of Vrindavan are: 
We are sorry that this post was not useful for you!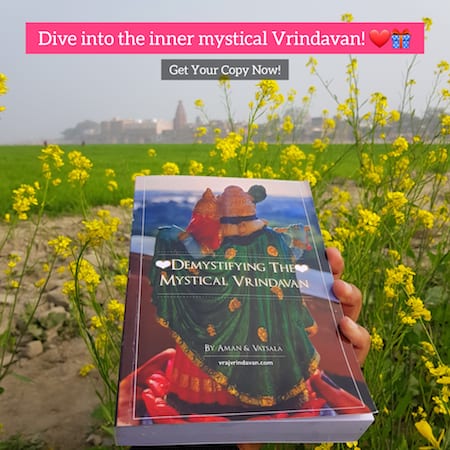 ---
The book 'Demystifying The Mystical Vrindavan' is the essence and crux of this entire website.
If you are considering to dive into the final goal of our Vedic Scriptures and spiritual life, and if Radharani inspires you, do get a copy of the book .
---
Let us improve this post!
Tell us how we can improve this post?